About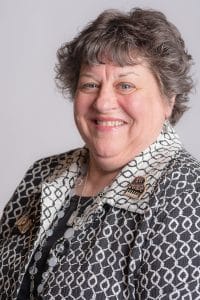 Communication is everything. I'm Peg Duchesne, and my mission is to help people think "big picture" when they imagine their lives or careers.  I am a professional problem solver.  For eleven years now, helping business owners with marketing in the age of social media has been my passion.
My goal is to simplify and make life easier for small businesses and individuals by leveraging my communication skills.  Several words have been used to describe how I do this.  You might call me a marketing strategist or a communications consultant.  I like to think of myself as a "message therapist."
I've built my "tribe" one connection at a time through face-to-face meetings and referrals.  Networking is the best way to learn and grow.  The best approach is to see who needs your help, and the law of reciprocity takes care of the rest.
My background is in corporate America, where I worked in the litigation field for large law firms in the Washington, D.C. area.  Service is important to me, and I was proud to serve in the Army Reserves for over sixteen years.  I founded my company, Duchess Enterprise, LLC, as a means of helping businesses solve marketing problems.
I was born and raised in Maryland, and have made my home in Leonardtown, located close to St. Mary's City, where I sit on the board of St. Mary's College.
I'm a published author, and my book WISDOM – Words to Inspire You To Create Your Own Legacy, was written to guide others towards growth through knowledge.  Over the years, I've searched for products and programs that can help people to start their own businesses and become successful.  Serving as a guide to their success is its own reward.