Resources
The CLICK Technique by Lindsey Anderson
WISDOM – Words to Inspire You To Create Your Own Legacy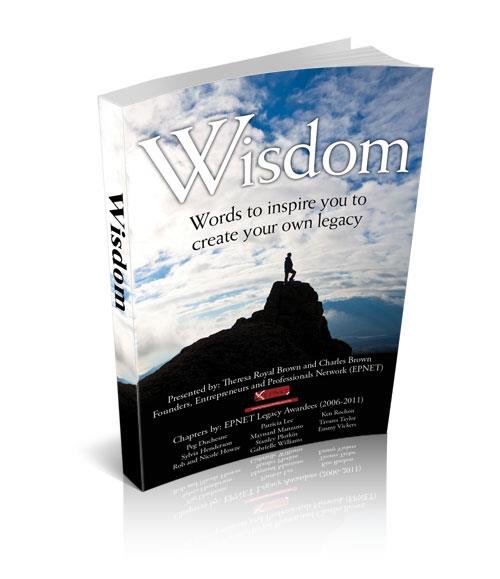 Collaborative book: WISDOM – Words to Inspire You To Create Your Own Legacy.
My chapter is entitled: "Lessons Learned Along the Way to Legacy."
For details and to purchase your copy, text the word "WISDOM" to 202-800-1866.Wisdom Book
The long-awaited release of the compilation book project I've been involved with is finally here!
The book, entitled WISDOM – Words to Inspire You To Create Your Own Legacy, is completed, printed, launched and now available for purchase!
The authors are all recipients of an Entrepreneurs and Professionals Network (EPNET) Legacy Award, honored for leaving a legacy in business. The contributing authors to this book were asked to share advice on how you leave a living legacy. I am thrilled to be one of the contributors to this Wisdom book. Here is a list of the contributing authors:
Patricia Lee– 2006 Legacy Awardee
Tavares Taylor – 2009 Legacy Awardee
Emmy Vickers– 2009 Legacy Awardee
Stanley Plotkin – 2010 Legacy Awardee
Sylvia Henderson – 2011 Legacy Awardee
Maynard Manzano – 2011 Legacy Awardee
Rob Howze & Nicole Siegel-Howze – 2011 Legacy Awardees
Gabrielle Williams – 2011 Legacy Awardee
Ken Rochon – 2011 Legacy Awardee
Theresa & Charles Brown EPNET Owners – Book Introduction/Presenters
and yours truly, Peg Duchesne – 2010 Legacy Awardee
If interested in buying the book, please purchase it from me! Text WISDOM to 202-800-1866 for details. Details of location & time will be announced soon. Order your copy today!
~Peg Duchesne, Co-Author, WISDOM – Words to Inspire You To Create Your Own Legacy
Endless Referrals by Bob Burg
The Go-Giver by Bob Burg & John David Mann
The Go-Giver Influrencer by Bob Burg & John David Mann